Antique Frame Restoration
Specializing in restoration of antique frames.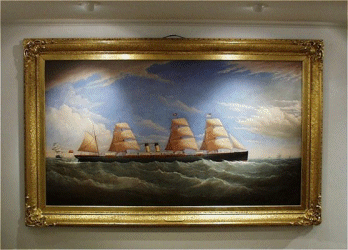 First the frame is stripped.
Then the repair work is done.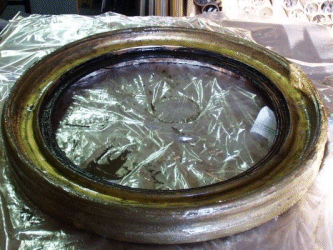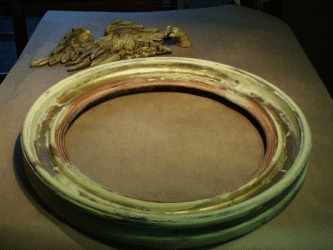 The frame receives 8 coats of gesso, and is sanded smooth.
Then it receives 6 to 8 coats of clay bole and is again polished to a smooth finish.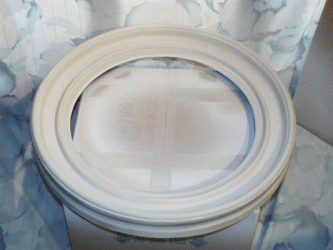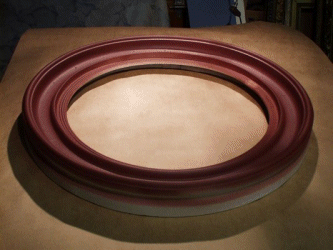 Next the gold leaf is applied with the traditional water gilding technique.
The finish is sealed with shellac and antiqued to give it the proper look.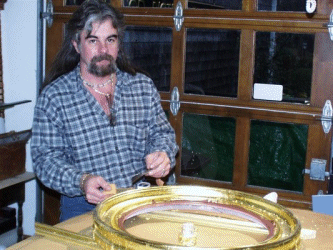 The final result is intended to give the appearance of an antique frame in excellent condition.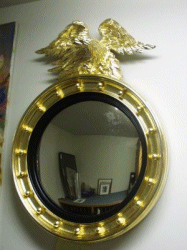 We restore many federal style frames that have been painted or worn out over the years.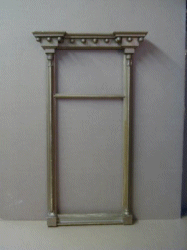 Much of the repair work we do is missing or broken pieces.